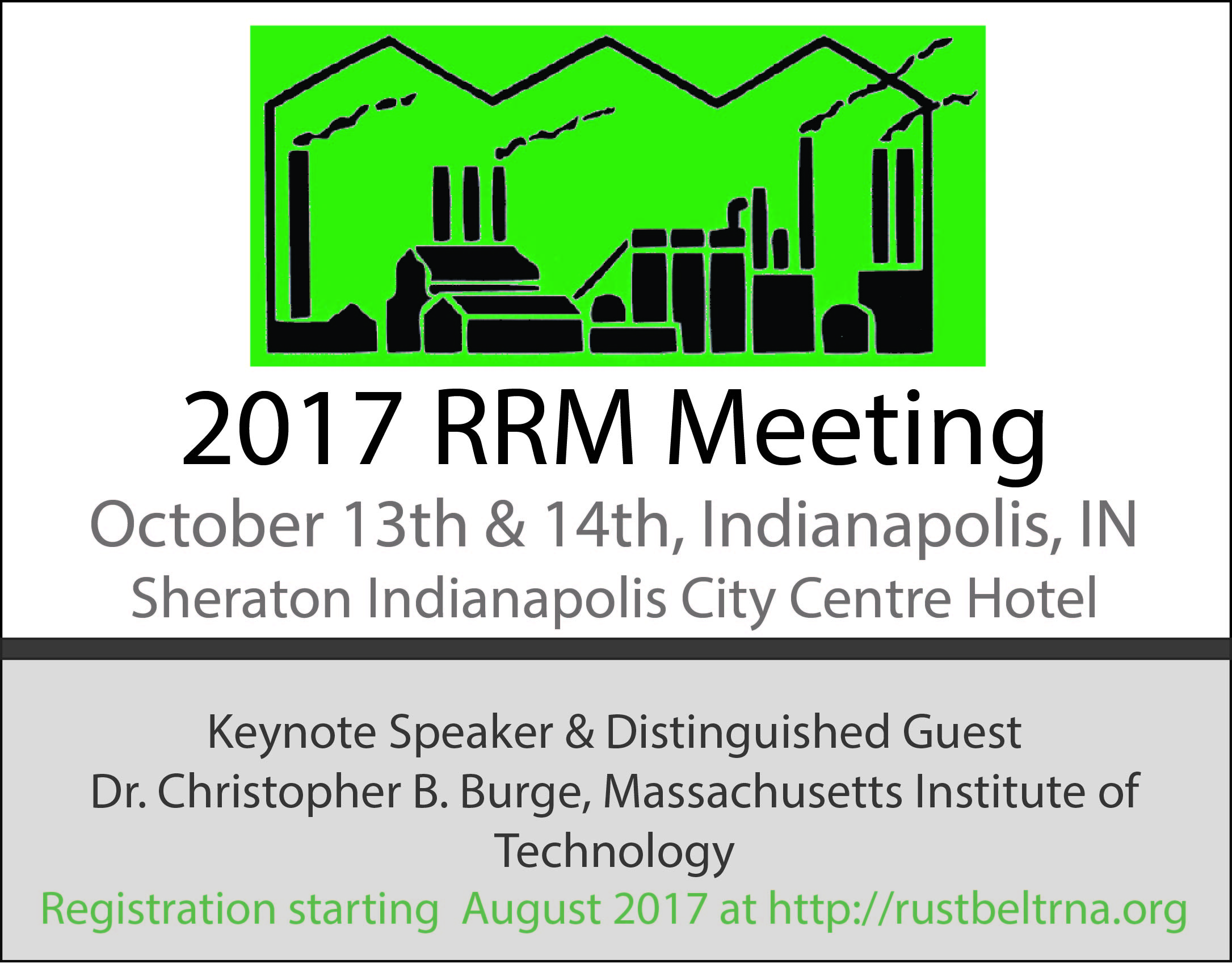 Download Poster [.pdf]
Contact
For more information, please contact the conference chairs:
Friday, October 13 – Saturday, October 14, 2017
Sheraton Indianapolis City Centre Hotel, 31 West Ohio Street, Indianapolis, IN, 46204
Registration starts August 24, 2017
Early registration deadline September 18, 2017
Registration closes September 21, 2017
Keynote speaker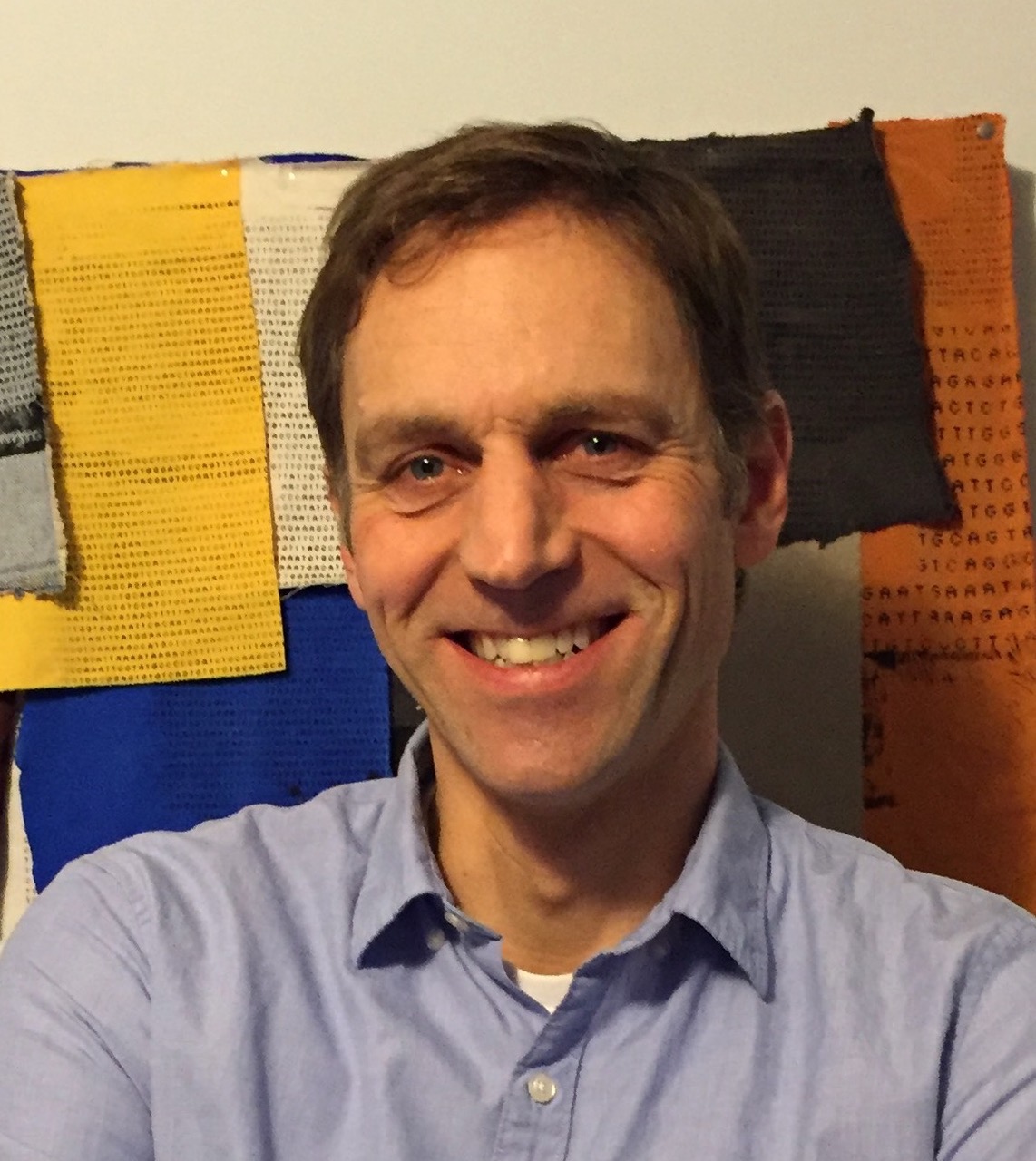 Chris Burge is Professor of Biology and Biological Engineering at Massachusetts Institute of Technology, where he is also Director of the MIT Computational and Systems Biology PhD Program. Prof. Burge is a longtime leader in computational biology and post-transcriptional gene regulation, contributing to the understanding of the specificity of pre-mRNA splicing and of targeting by microRNAs, and uncovering phenomena related to the global regulation of 3' untranslated regions associated with cellular proliferation and differentiation. He is the recipient of a number of awards in computational and molecular biology including the Overton Prize in Computational Biology and the Schering-Plough Research Institute Award.
Meeting cost
The registration fee is $110 for all RRM 2017 participants (faculty, postdoctoral fellows, graduate students and undergraduate students) until the registration deadline of September 18, 2017. The fee will be raised to $130 after September 18, 2017 until September 22, 2017.
Please note: as part of our scholarship program, underrepresented minority students and postdocs who attend the RRM 2017 and give an oral or poster presentation will be eligible for NSF-sponsored scholarships that cover the registration cost.
The registration fee covers meeting and accommodation costs for all trainees, and only meeting costs for PIs. PIs must make their own hotel accommodations; please see Directions/Venue.
RRM-2017 Registration
All attendees must register on both the RRM website (http://rustbeltrna.org/2017/reghome.php) as well as the Indiana University site: https://indianauniv.ungerboeck.com/prod/emc00/register.aspx?OrgCode=10&EvtID=7965&AppCode=REG&CC=117032103651 and follow the instructions to make the payment for registration fees. Registration fees can be paid by credit card, check or money order. Registration made on only one of these websites will be void. Questions related to registration should be addressed to

RRM-2017 Registration
c/o Ginger Scott
Email: iuconfs@indiana.edu
Office of Conference and Event Registration 
Services
Indiana University
801 North Jordan, Suite 101
Bloomington, Indiana 47405
Phone #s: 800-933-9330, 812-855-4224, 812-855-9814
2017 Co-Chairs
Sarath Chandra Janga, Indiana University - Purdue University Indianapolis (IUPUI)

Timea Gerczei, Ball State University
2017 Co-Vice Chairs
Guramrit Singh, The Ohio State University

Auinash Kalsotra, University of Illinois at Urbana-Champaign