Download Poster [.pdf]
Contact
For more information, please contact the conference chairs:
Charles Hoogstraten:
hoogstr3@msu.edu
Sarah Keane:
sckeane@umich.edu
Friday, October 27 – Saturday, October 28, 2023
Kellogg Hotel and Conference Center, East Lansing, Michigan
To be considered for a talk, you MUST register by the early registration date; registration cap 300 participants
Registration starts: August 31, 2023
Early registration deadline: September 25, 2023
Last day to register: October 7, 2023
Registration full and now closed
Keynote speaker
Professor Jeffrey Kieft
Director, New York Structural Biology Center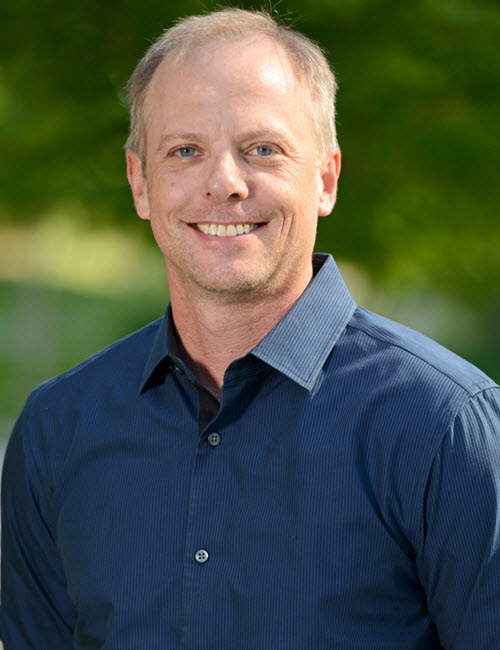 Jeffrey (Jeff) Kieft earned a B.S. in Chemistry at West Point, then served as an Army officer in Germany. After leaving active duty, Jeff obtained his PhD in Chemistry at the University of California, Berkeley with Prof. Ignacio Tinoco and conducted post-doctoral research at Yale University with Jennifer Doudna. After one year as the AAAS Roger Revelle Fellow in Global Stewardship in the White House Office of Science and Technology Policy, he joined the faculty of the University of Colorado School of Medicine. In 2009, he was selected as an HHMI Early Career Scientist Awardee. He has served as the Vice Chair of his department, Chair of an NIH study section, and is currently a Director of the RNA Society and Chair. In May 2023, he became the Executive Director of the New York Structural Biology Center, one of the world's premier centers for the development and practice of x-ray crystallography, nuclear magnetic resonance, and cryo-electron microscopy. Jeff's research focuses on understanding how RNA structure, RNA conformational changes, and complex intermolecular interactions combine to enable diverse RNA function. He is particularly interested in viral RNAs that form complex three-dimensional structures that interact with and manipulate the cellular machinery. His lab uses a variety of approaches, including structural biology, biochemistry, biophysics, bioinformatics, and virology.
Meeting cost
The registration fee is $99 for all RRM 2023 participants (faculty, postdoctoral fellows, graduate students and undergraduate students) until the registration deadline of September 25, 2023. The fee will be raised to $125 after September 25, 2023 until October 8, 2023.
Fees for all RRM 2023 attendees (p.i.s, staff, postdocs, students) are $99 for registration before September 25th. After the regular deadline of the 25th, registration fees will increase to the late amount of $125, and trainee lodging placement at no cost cannot be guaranteed. Please do not send payment until you have successfully registered and received a confirmation number.
To pay by check, please make payable to "Michigan State University" and mail to: Rustbelt RNA Meeting 2023, Department of Biochemistry & Molecular Biology, Attn: Carolyn Adams, Michigan State University, 603 Wilson Road Room 212, East Lansing, MI, 48824. Please include "RRM 2023" and your confirmation number on the memo line or on any accompanying paperwork.
To pay by credit card, use the following Eventbrite link and include your confirmation number when prompted: https://www.eventbrite.com/e/rustbelt-rna-2023-conference-tickets-668170043587?utm-campaign=social&utm-content=attendeeshare&utm-medium=discovery&utm-term=listing&utm-source=cp&aff=ebdsshcopyurl
Please note: as part of our scholarship program, underrepresented minority students and postdocs who attend the RRM 2023 will receive scholarships to cover the registration cost sponsored by NSF and the RNA Society.
2023 Co-Chairs
Charles Hoogstraten, Michigan State University
Sarah Keane, University of Michigan
2023 Co-Vice Chairs

Wayne Miles, Ohio State University
Markos Koutmos, University of Michigan