Friday, October 14 – Saturday, October 15, 2022
InterContinental Cleveland and Case Western Reserve University & Cleveland Clinic Health Education Campus
To be considered for a talk, you MUST register by the early registration date; registration cap 300 participants
Registration starts: August 8, 2022
Early registration deadline: September 10, 2022
Last day to register: September 27, 2022
Registration full and now closed
Keynote speaker
Professor Anita K. Hopper
The Ohio State University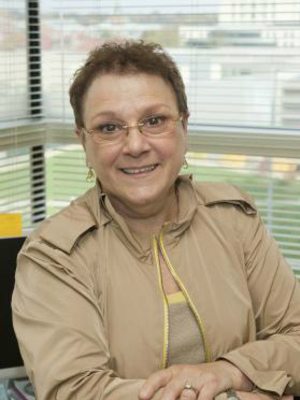 Dr. Anita K. Hopper is Professor of Molecular Genetics at The Ohio State University. She received a Ph.D. in Cell Biology from University of Illinois, Urbana, and did postdoctoral studies in genetics at the University of Washington, Seattle. Dr. Hopper is a leader in the RNA field. Over the decades, the Hopper lab made many seminal contributions to the cell biology and biogenesis of tRNAs. She served as President and as a member of the Board of the RNA Society, and she received Lifetime Achievement in Service (2009) and Lifetime Achievement in Science (2015) awards from the RNA Society. Dr. Hopper is also a Fellow/Member of the American Academy of Microbiology, the American Association for the Advancement of Science, the American Academy of Arts and Sciences, and the National Academy of Sciences.
Meeting cost
The registration fee is $125 for all RRM 2022 participants (faculty, postdoctoral fellows, graduate students and undergraduate students) until the registration deadline of September 10, 2022. The fee will be raised to $150 after September 10, 2022 until September 28, 2022.
Please note: as part of our scholarship program, underrepresented minority students and postdocs who attend the RRM 2022 will receive scholarships to cover the registration cost sponsored by NSF and the RNA Society.
2022 Co-Chairs
Wenqian Hu, Mayo Clinic

Sara Zimmer, University of Minnesota
Jonatha Gott, Case Western Reserve University (also Site Chair)

2022 Co-Vice Chairs

Sarah Keane, University of Michigan
Charles Hoogstraten, Michigan State University